FOR TODAY ~ Monday evening, July 29th, 2013
Outside my window...
dark and quiet. O.kay, not so quiet, we have a fox that makes its rounds every night and he is currently outside
screaming his scary scream
*
I am hearing...

One of the kittens meowing.
The work of the Holy Spirit
My husband
A quiet week home with my oldest son while the other two boys were with Scott in the semi.
All of the beautiful weather we've had over the last week.
The wonderful group of gals that met weekly at my home for Bible study. Last week was our last week and we ended the study with a brunch.
Kitten Capades...
There are still two kittens here - I remember thinking how hard it would be to let them go because they were so cute and we loved them but now they are so naughty and getting into so much trouble that I wish I could find homes for them! O.kay, it isn't all bad. On a cute note their motors started working and they purr like crazy when you cuddle them.
In the kitchen...
I didn't go in it at all today. Bad mommy... Thankfully my boys can fend for themselves. No worries about my children starving. They even made food for their mom. :o)
I am wearing...
my nightgown
I am creating...
lesson plans. The first 11 weeks of school are all typed up and ready to be printed off. I wanted to finish up week 12 and then work on getting copies made for geography.
I am going...
to be wearing my knee brace for a few weeks. I re-injured my knee twice this week and the doctor wants the brace on during waking and walking hours. I'm not thrilled about it because it is tight and uncomfortable and makes me sweat but it sure beats dislocating it. I'm still hoping to avoid surgery but as time passes and there isn't much improvement I wonder if it isn't in my future.
I am thinking...
that August will be here in a few short days!
I am reading...

in the book of Acts with my son Jonathan and just started reading Tortured for Christ, which arrived in the mail today compliments of a friend. Thanks, friend! <3
I am hoping...
that my allergies clear up.
In the Learning Room...
A new storage cabinet to replace 3 Rubbermaid rolling drawer carts. I've had my eye of this cabinet for about a month and was hoping that it would still be at the antique store when I was able to purchase it.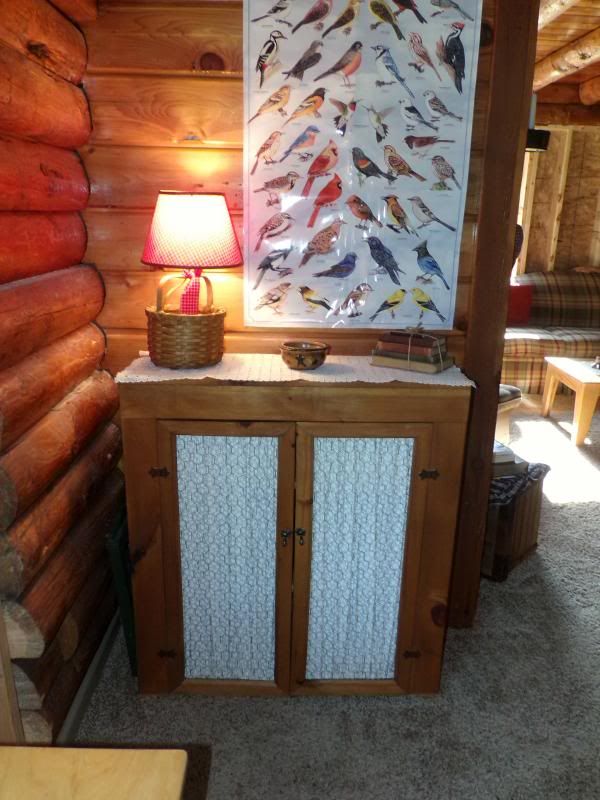 Around the house...
lots to do. Enough said.
In the learning room...
All of the curriculum is ordered and has started arriving. We are waiting for Jonathan's Teaching Textbook course and our Spanish program to arrive. Everything else is in. The mailman told Jonathan it's like Christmas around our house lately. I LOVE this time of the year.
I am pondering...
relationships (still)
A favorite blog post I read this last week...

no new post this week. I haven't had time to be reading online.
One of my favorite things...
a long hot bath in Epsom salts at the end of my day and the smell of my Lavender candle.
A few plans for the rest of the week:
Picnic lunch with a friend and her kids, Bible study, Chiropractor appointment and working on school prep.
A peek into my day...
a beautiful bouquet of flowers from one of the ladies in Bible study.